BATTLE GAME
One of the first of it's kind―an NFT trading card game built on the WAX blockchain that is played directly in Discord, all thanks to our in house developed bot!
​
Build your best team and battle against your opponents. Rise through the ranks with victories, and win new cards along the way!
​
Collect ten of the same card to upgrade into a more powerful deadly version!
​
You can earn actively by registering for brawls & passively through automatic league battles!
UNAXX creatures draw their powers from the elemental energies that emanate near continental rifts. Depending on the habitat, the creatures affected will develop special abilities, affinities, and weaknesses based on the elemental energy clashing with their environment.
​
Take a look at our chart; the creature's element will do an additional 25% damage to the element type in front of it, but will do 25% less damage to the type behind it.
However, Normal does equal damage to all elements; Light and Dark elements do equal damage to each other.
FIRE DOES 25% INCREASED DAMAGE TO LIFE;
BUT DOES 25% LESS DAMAGE TO WATER.
The visionary that turned the idea of a Discord battle game into a unique play to earn reality.
Spends most of their free time in Azeroth. Avoids sugar like its the plague, but can't get enough Deviate Fish.
The superstar dev that upgraded our bot and battle system.
When not behind a keyboard clickty-clacking code, you'll find them searing the perfect steak, or trying out the newest game in the metaverse.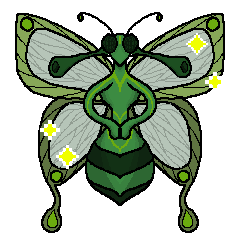 The talented artist that gave life to the original battle creatures.
Powered by chocolates and other sweets, you'll find them wide awake playing games or working on their next masterpiece.
Trainers can blend 10 of the same cards to upgrade into 1 deadly card and 5 deadly into 1 lethal card.

Upgraded deadly/lethal cards not only look dangerous and are more powerful against opponents.
​
You can find all blends for most of the cards in the game in the link below!